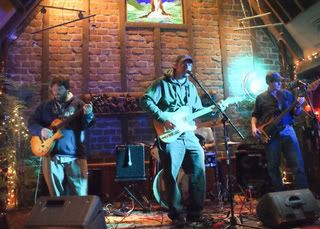 "Gentle music with honest lyrics, this CD muses thoughtfully on the hectic modern lifestyle." - Beeb Ashcroft (Indie-Music.com)

"Connelly is apparently new to the folk scene, though audiences will be hard pressed to tell. Superior acoustic skills trickle all over [Sick of Blocking Out the] Sun, paired most often with a slightly country-fried slide guitar and Connelly's own pristine vocal effort." - Kevin Leidel (muzikreviews.com)

"Its all very nice to listen to. Reminds me of if Morrissey were to have made music I liked. Tres cool" - Brad Barr (The Slip, Surprise Me Mr. Davis)

Talking About Commas is the moniker for Bear Connelly, a singer/songwriter from Little Compton, RI who relocated to Vermont in 2013. Using a first person approach to songwriting, Bear tackles issues that are a part of our everyday lives from relationships, strength of self, compassion and the seeming dichotomy between the mind and heart; to authority figures and the human impact on the natural world. Once a 4 piece electro-folk band that gigged around southern New England, the live configuration of Commas now consists of Bear putting a modern spin on the traditional one-man folk show.